Goat Yoga
Come join us for fun on the farm! Goat yoga is back for 2022.
Bring your yoga mat & water. We recommend you arrive 15mins early to set-up your mat and learn about the goats and the farm.

Dates:
Saturday April 16th
Saturday April 30th / Rain date May 1st
Saturday May 7th / Rain date May 8th
Saturday May 21st / Rain date May 22nd
Time:
Arrive 10:15am, Class is 10:30-11:30am
Cost:
$32/ea.
Location:
The Herb Hill Farm & Micro-Dairy
16B Brookline St., Pepperell, MA 01463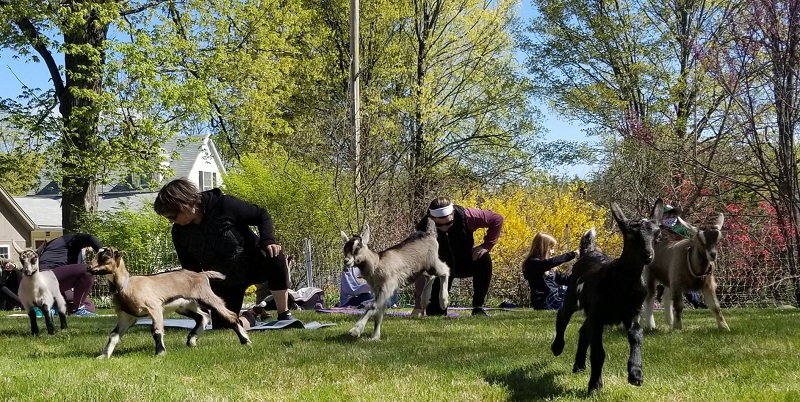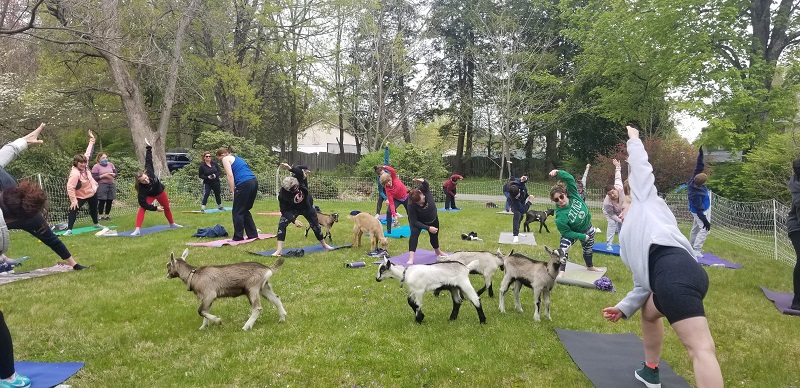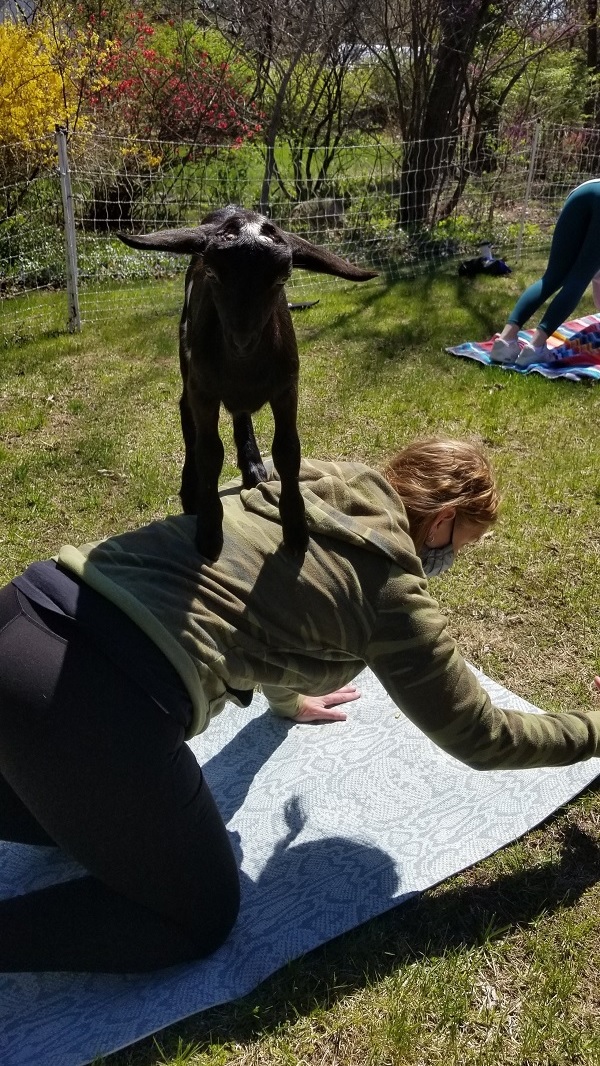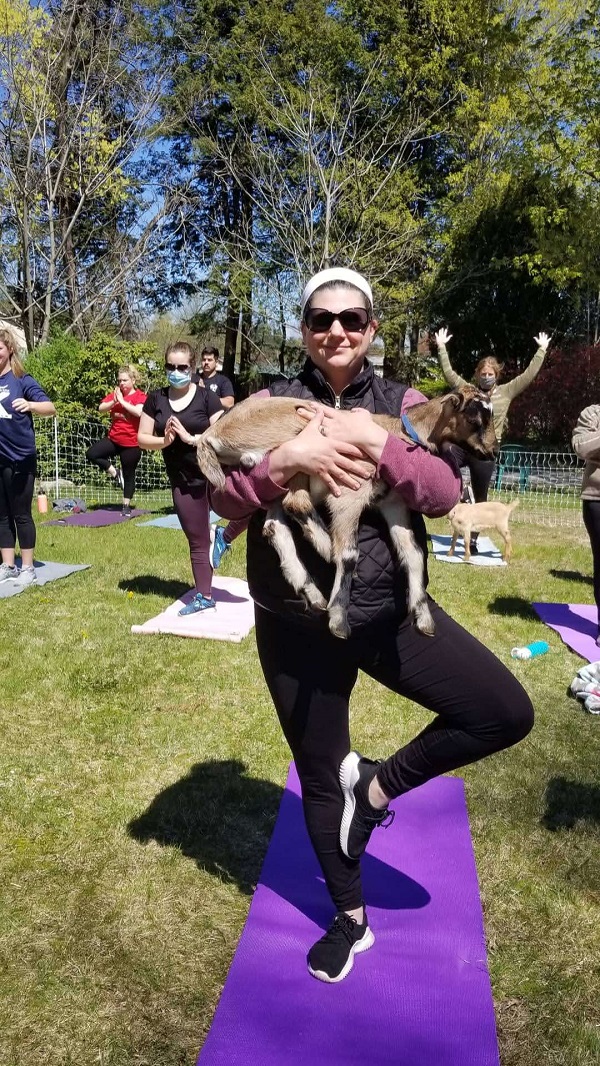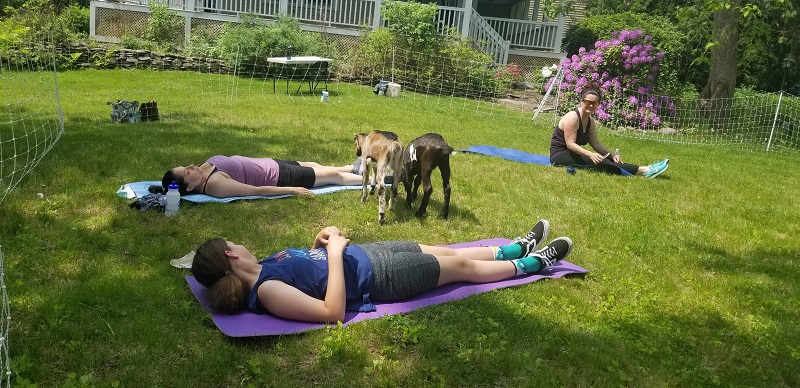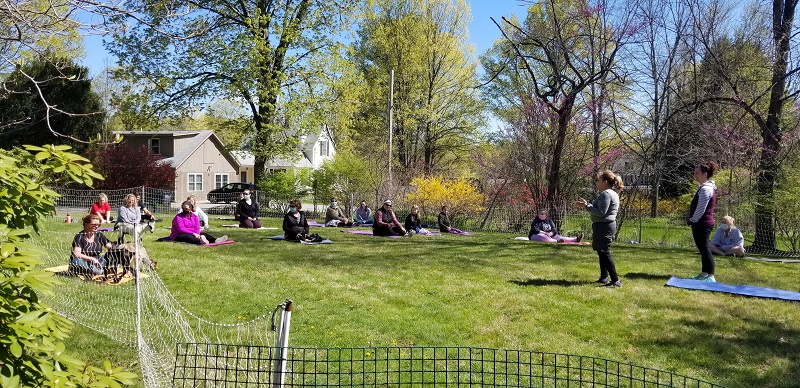 Disclaimer
Please note goats like to nibble and may choose to nibble on your clothes or hands, etc. Since there is no approved vaccine for Rabies in goats, there is no requirement that they be vaccinated. Our goats are not vaccinated.